We focus on general education quality as well as raising the higher quality for key subjects and equipping students with advanced knowledge of such subjects as Mathematics, Philology, Foreign Languages, Physics, Chemistry…, creating favorable conditions for pupils to continue their study at Doan Thi Diem senior Secondary School, gifted senior secondary schools in Hanoi or abroad.
Math class with Vietnamese teachers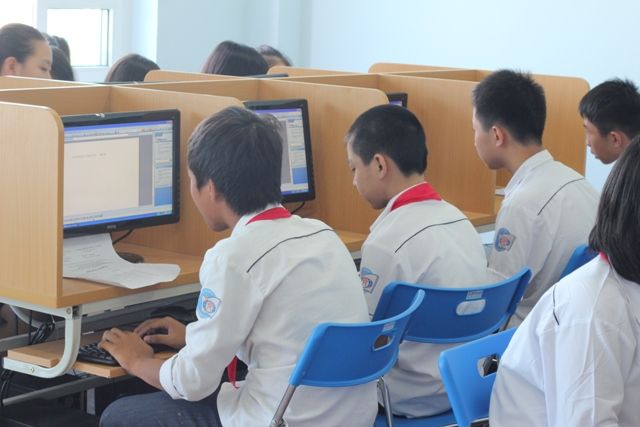 Computer studies
Apart from the training programs defined by the Ministry of Education and Training of Vietnam, we have launched projects of intensive French and English-Vietnamese bilingual studies under the joint programs with secondary schools in Singapore and in the USA in which we teach students Mathematics and Science in English language using Singaporean and American curriculum and books. Students in these bilingual classes will also learn English intensively and aim at achieving such international certificates as KET, PET, TOEIC, TOEFL, IETLS… and equipped with experience to take part and get success in international exams. Then students will have more chances to reach their dream of getting scholarship for their study abroad. In 2009, we started our first class in a joint education program with Solomon school in the USA in which, besides Vietnamese curriculum, the students learnt Maths, Literature and Science in English with native teachers from Solomon school. Those taking part in this program and wishing to continue their study in America can be transferred directly to Solomon school.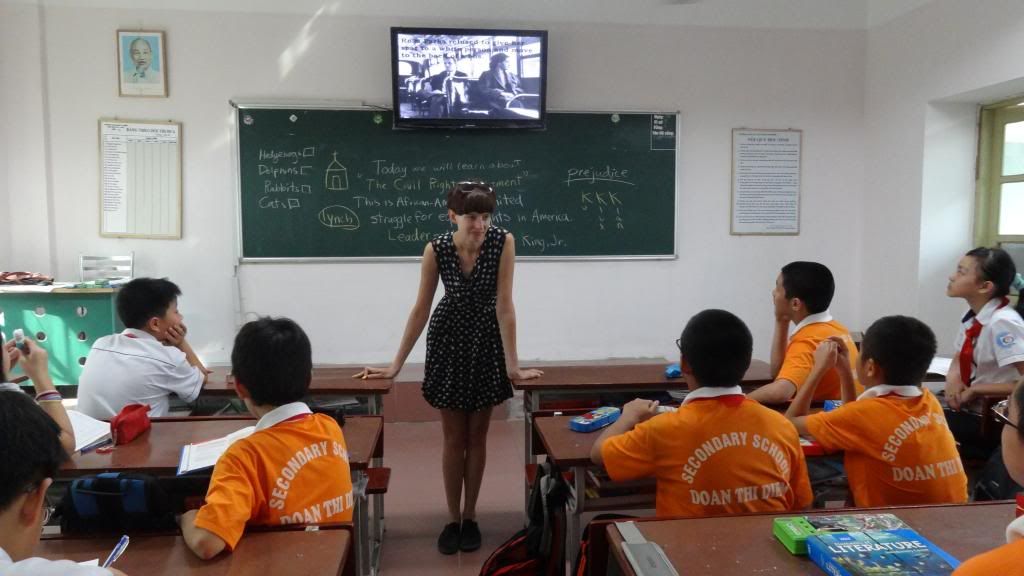 Literature class with American teachers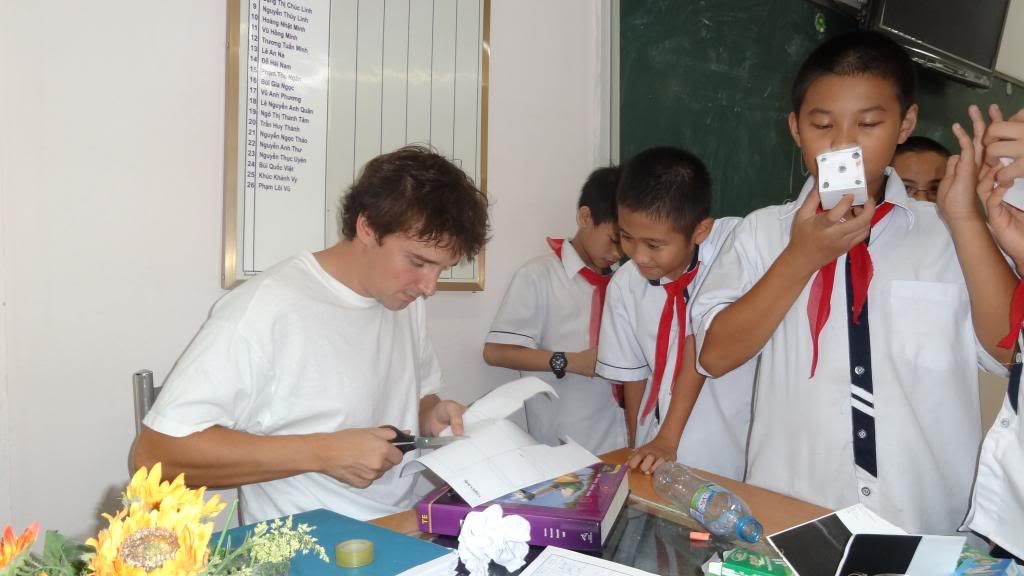 Math class with American teacher
In the past few years, living skill education has been added as a school subject to help students quickly integrate and meet the conditions and needs of the modern society.